COPTHILL SCHOOL - AUTUMN 2019 NEWSLETTER
Pirate parties, a very higgledy piggledy nativity, and Operation Pied Piper
Here we are racing towards Christmas and what a busy term we have had in Lower School. The Reception children have fully embraced their curriculum, and have settled well into the routine of Lower School, ably assisted by their enthusiastic Year 3 buddies who keep a watchful eye over them.

The children confidently march up and down the corridors saying cheery hellos to whoever they meet and enjoying the business of a school environment. They recently performed their 'Higgledy Piggledy Nativity' and everyone who watched was highly impressed with their confidence, loud voices and singing ability - a fabulous credit to the Reception team without whose support the children would not have had such a smooth transition into Lower School.

Children in Years 1 and 2 definitely seem to have grown up over the last term and accepted their rigorous routines. Pirate parties have been held and the Year 2 children did a great job hosting their Year 1 friends. Mrs Wass gathered her toys from the past and shared them with the Year 1 children. It was lovely to see the children get some hands-on experience.

Many of the staff remember playing with some of the toys that were shared but, of course, to today's audience the toys were ancient! Leading up to the end of term, the corridors were filled with the scent of oranges as the Christingles were being prepared, and we are all looked forward to the wonderful service. Of course, none of these exciting events and opportunities would be available without the guidance of the staff who ensure the children enjoy exciting learning adventures and make magical memories.

So finally to Year 3. Where do I start? The children have shown a developing maturity over the last term and it was no more apparent than during their 'Christmas Wizard of Oz' performance last week. When we chose the production, Mrs Tidswell and I thought we may have bitten off more than we could chew, but we should never have doubted them!

They performed with gusto, each child having a role, and the day after the last show they were quite despondent that they would never perform it again! 

Earlier this term, the children were engrossed in 'Operation Pied Piper'; it was a subject that grabbed their attention and the creative results they produced were fantastic. The children have become reliable and dedicated buddies to their Reception friends and are guiding them brilliantly in the more serious moments at school. Personally, I would like to thank the Year 3 team for all their support and enthusiasm!

A busy and long term is now behind us and there is no doubt that there are some very tired children who are in need of a rest, and the staff are also looking a little peaky! Please do have a restful Christmas, as much as you can, and we look forward to welcoming you back in 2020 - a new decade with new experiences to have.
Lower School Leader Pastoral
Many things accomplished and eco-challenges to be met...
At the end of a busy Copthill term and calendar year, it is rewarding to look back and appreciate all the accomplishments of each and every child. Our marking and feedback strategies have been securely embedded by staff and children across all year groups. Teachers' 'Lesson Studies' have highlighted the success of our approach in securing pupil progress at an individual level, placing the children at the heart of their learning. 
The rural location of Copthill School provides an enriched environment that can be used for cross-curricular studies. Children thrive in all areas of their development, both inside and outside the classroom.
This year's Eco-Committee has been investigating ways in which the school can address the climate changes that will affect our children and their children in the future. It is encouraging to see how passionate our Eco-Committee representatives, from Reception to Year 6, already are.
In the coming months, the children will be investigating micro plastics and implementing ways that we can eradicate single use plastics or use alternatives at Copthill School. We have also been studying biodiversity and thinking about how we can enrich our habitats. Our newly created hedgehog homes have already received some welcome guests and it is reassuring to know that they will have a comfortable Christmas!
Academic Head of Lower School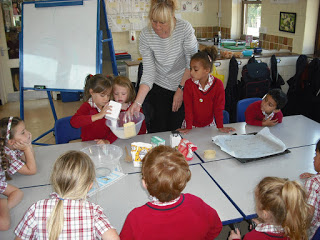 We have had great fun baking over the last couple of days. The children have been measuring and weighing which is really good with helping their maths. It was great to decorate the biscuits today!
We have been reading the 'Funny Bones' story and making skeleton pictures, writing and drawing chalk pictures, measuring 'spooky objects' with paper clips, playdough skeletons and ordering skeletons by size! We also made some Funny Bones masks.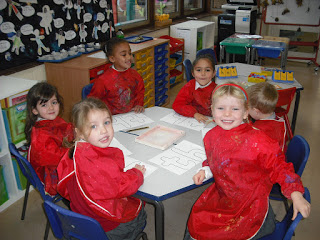 Today we looked at the letter sounds 'th'. It was great fun trying to make the 'th' sound as it mean't sticking out our tongues to make it properly! We did our thumb print painting on 'th' shapes, threading and lots of word building. Well done Reception!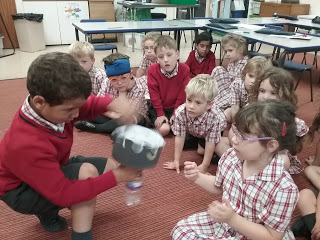 Another week whizzes by........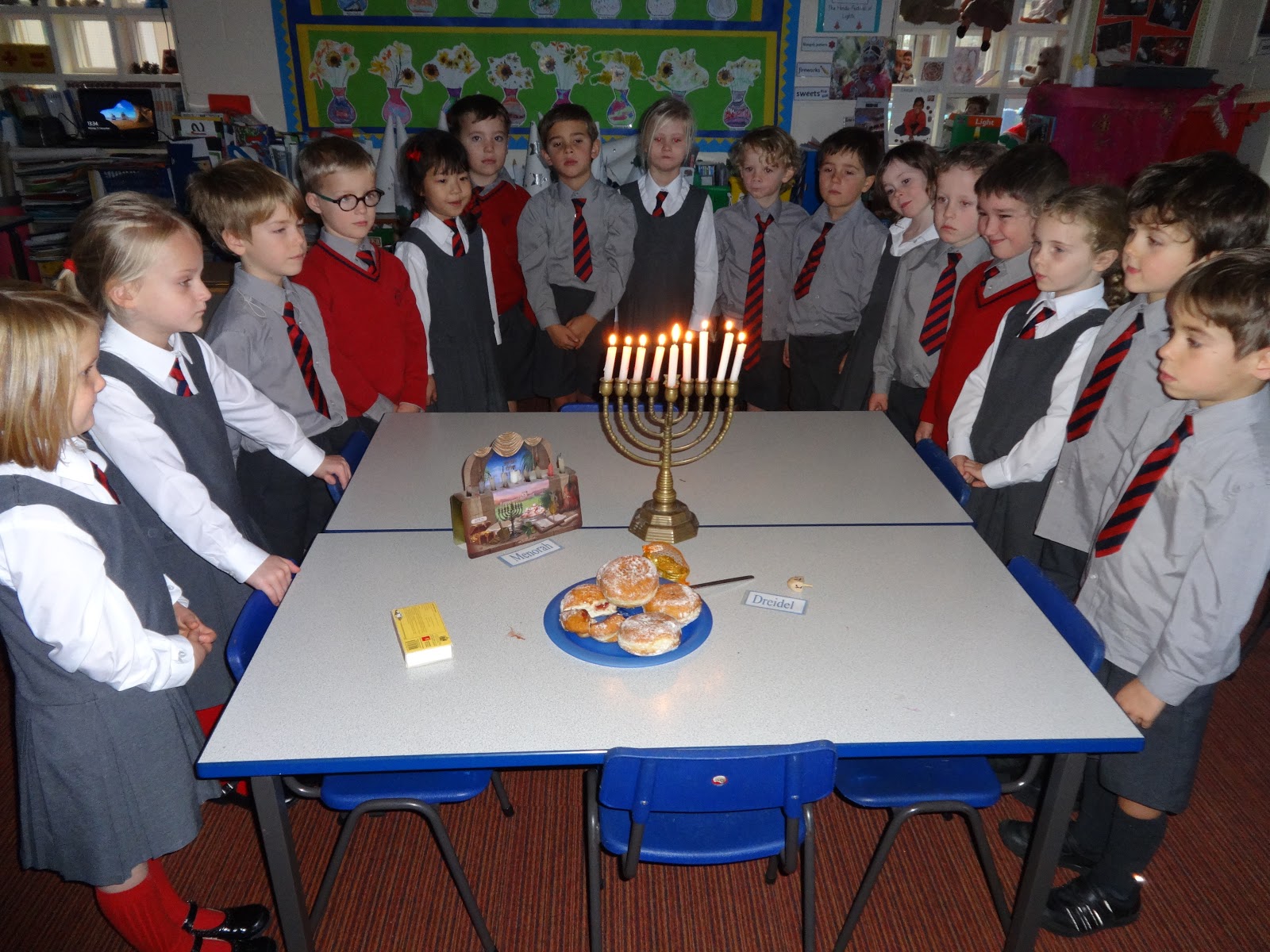 November
HANUKKAH AND THANKSGIVING CELEBRATIONS
Year One enjoyed learning about the Jewish festival of Hanukkah.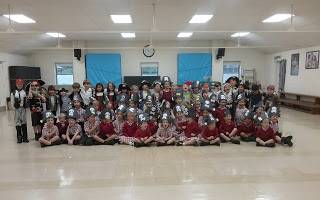 October
THE END OF OUR PIRATE FUN!
This has been our final week of 'Pirates' and so we had our Pirate Party!  Both 2F and 2U were brilliant hosts, making pirate hats and decorating biscuits with their Year 1 shipmates. They had a go at a pirate dance and walked the plank - well done Year 2! 
Thank you all for your fantastic pirate ship creations, we hope that you enjoyed seeing them on display at the Parents Evenings this week.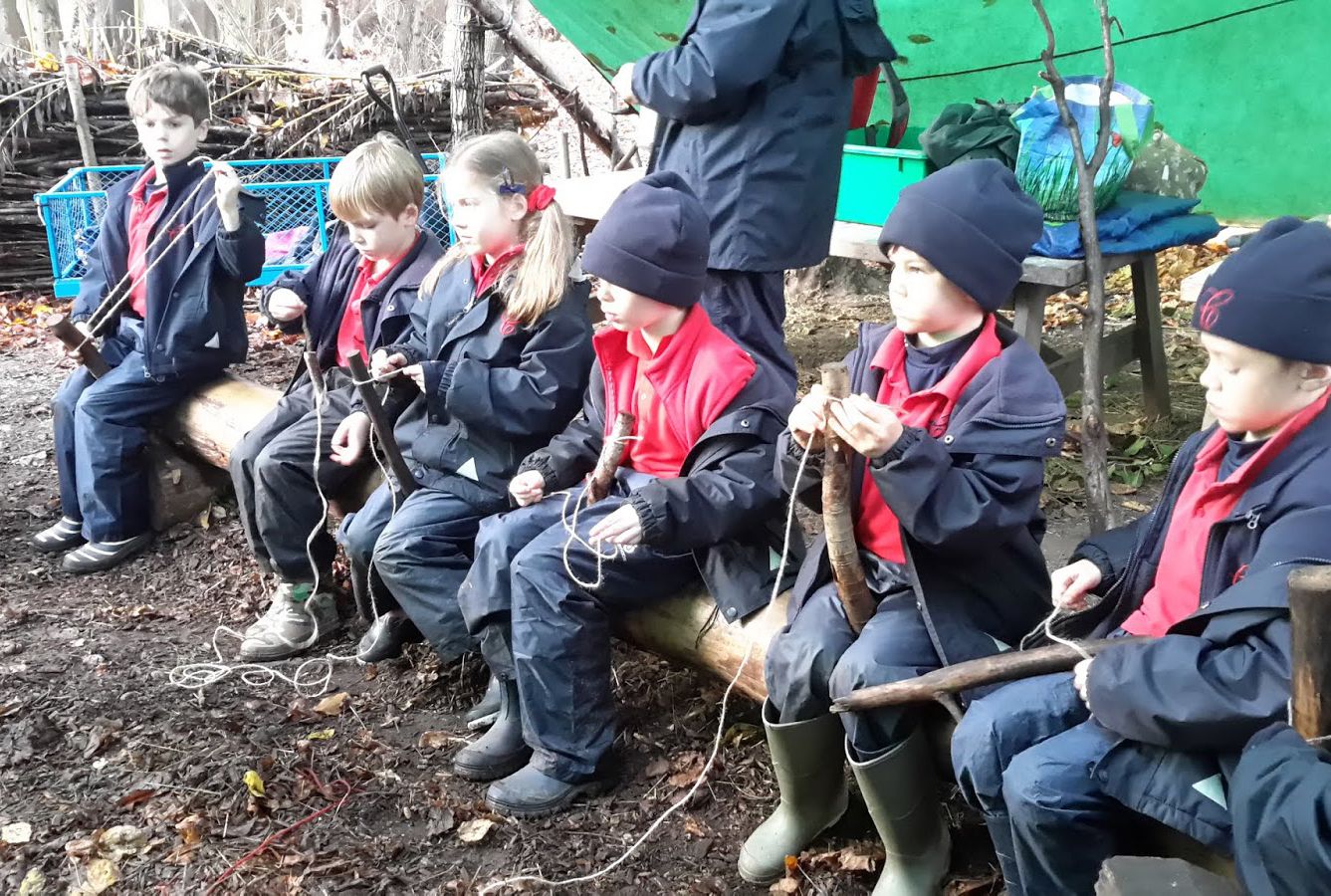 December
THE RUN UP TO CHRISTMAS!
Well as we are now on the run up to Christmas, we have got lots of jam packed days with lots of creative and magical things to do.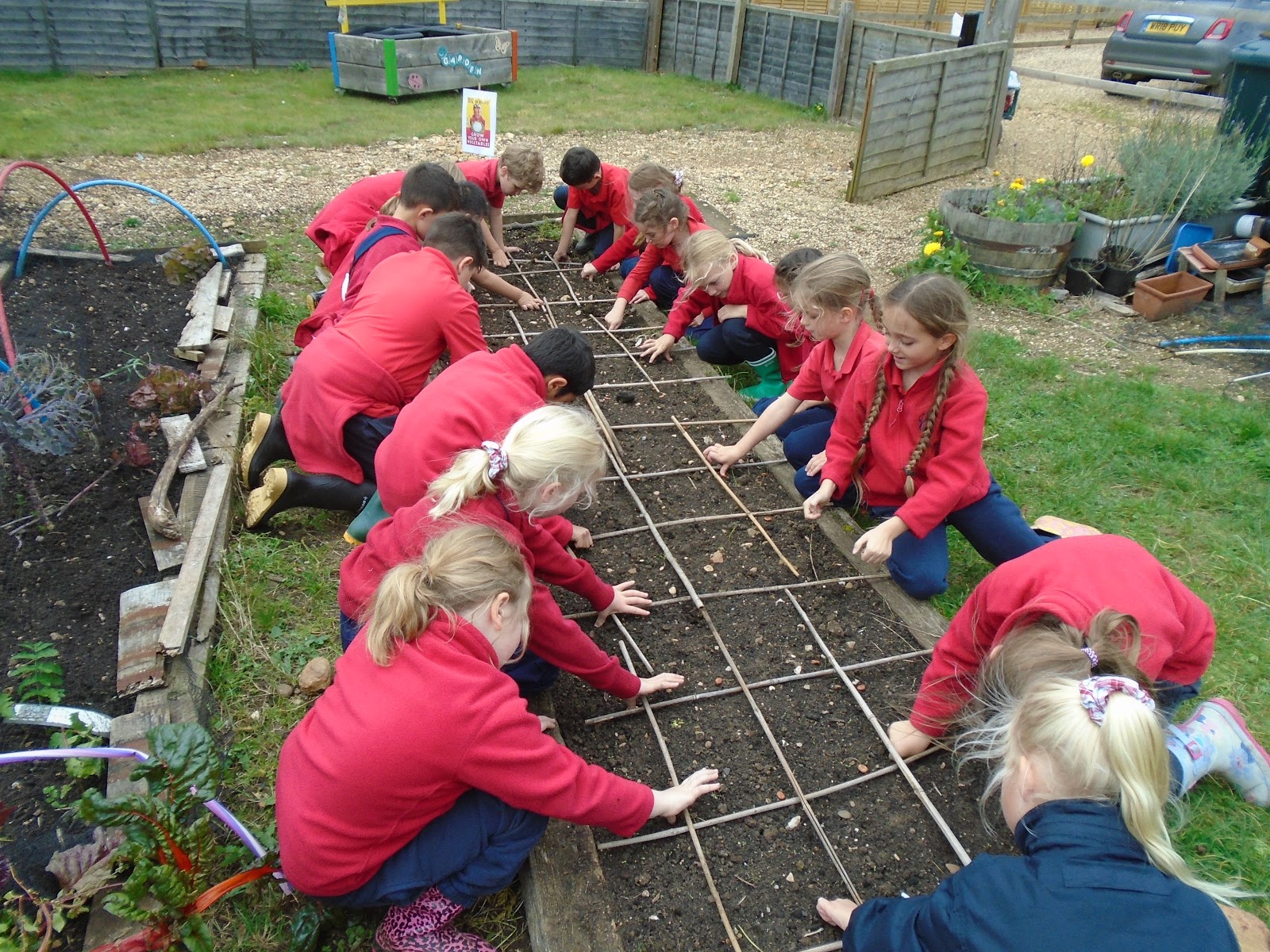 Digging for Victory was the message of the week and the children have been busy planting vegetables for the war effort! We have been learning about rationing and realising how small the amounts of food each family received. As there was a shortage many parks in towns and cities were turned into huge vegetable patches. Hopefully we can keep a watchful eye over ours during the next few months and our lovely ladies in the kitchen may be able to rustle up something delicious!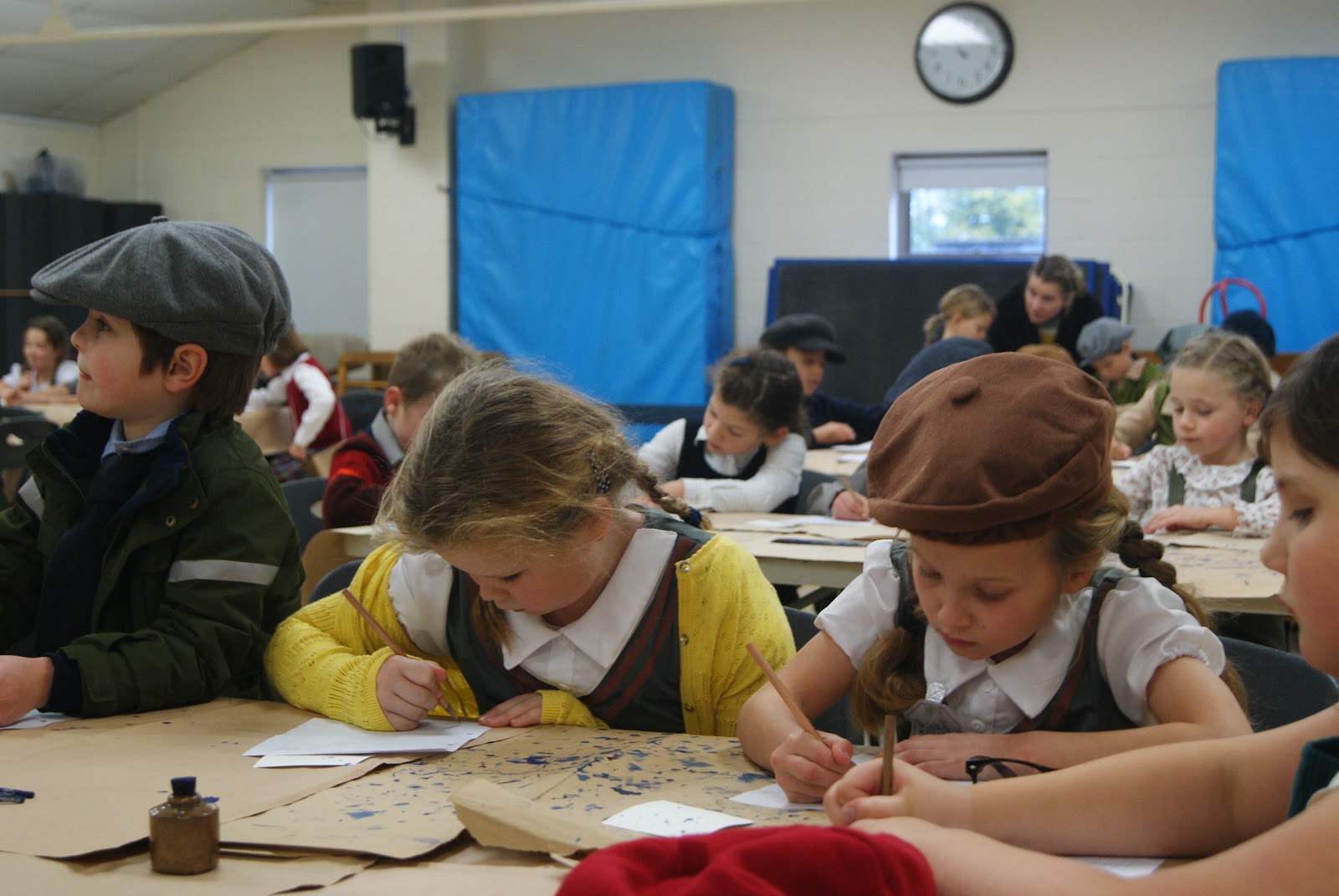 November
REMEMBRANCE AND EVACUEES
On Monday the Year 6 gave a moving and thought-provoking Remembrance service as we remembered those who have and still do fight to keep us safe. In Forest School, the children were able to create some wonderful clay poppies using real poppy seeds for the middle.